With the development of the national economy, the role of port terminals as transportation hubs is becoming more and more important. As a distribution center for cargo and passenger flows, port terminals provide an important role for ships to berth, load and unload cargo, and travel between passengers. The loading and unloading tools of port terminals are mainly gantry cranes. At present, the operation and production of domestic ports and terminals all adopt 24H all-weather operation mode. High-quality lighting is one of the necessary conditions to ensure the normal operation of gantry cranes at night.
So what kind of lamps can meet the lighting requirements of gantry cranes? Summarize for you as follows:
1. High power: Since the height of the gantry crane is about tens of meters, it has the characteristics of wide adaptability and large operating range. In order to meet the illumination requirements of the operating surface, the power of general lamps should be above 400W.
2. Long life: Due to the high height of the gantry crane, it is not easy to repair the lamp after it is damaged, so it is necessary to install a lamp with a long service life.
3. Safe and reliable: There are many types of goods on the port and the complex environment. It is necessary to configure safe and reliable lighting fixtures to ensure the lighting safety of the port and docks and prevent fire incidents caused by short circuit of the lamps.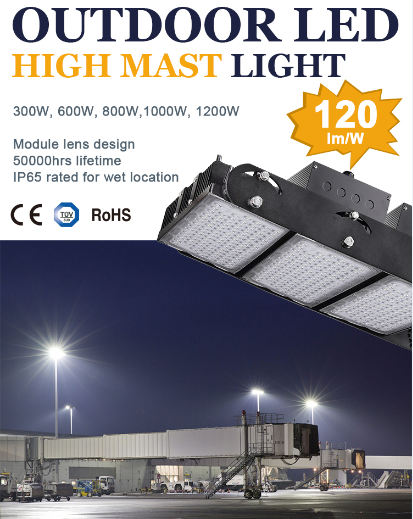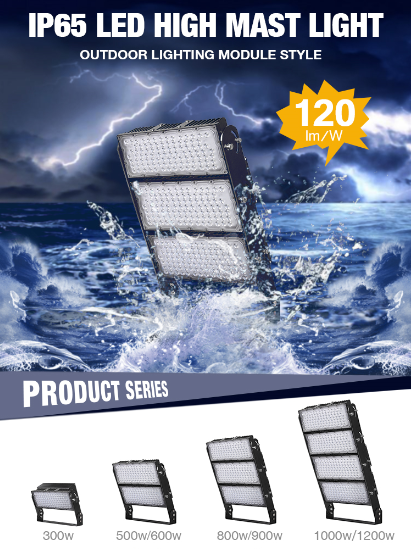 4. High protection level: The port is in a humid environment all year round, so the requirements for the waterproof and dustproof level of the lamps are higher. The lamps with high protection level can prevent water vapor from entering the lamp body and prolong the service life of the lamps.
5. Good light transmittance: Due to the heavy fog in the port terminal, in order to meet the illuminance requirements of the port terminal work surface, lighting fixtures with good light transmittance must be used.
Category: Blog , LED Light News | Tags: led lighting manufacturer, led light fixtures, led outdoor lighting