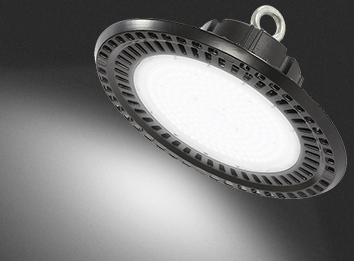 Basic Introduction
LED UFO High Bay Light uses ultra-high brightness LED white light as the light source, with an aluminum alloy shell and a high-efficiency lens outer cover. The heat dissipation uses copper heat conduction and aluminum alloy strips for natural air circulation, making the heat dissipation more perfect. The shape will constantly change according to different customer needs. The 100W LED UFO High Bay Light can replace the 250W sodium lamp, which is green and low-carbon
Field of use
LED UFO High Bay Light is suitable for floodlighting or floodlighting in factories, industrial and mining enterprises, petroleum, chemical, smelting, playgrounds, and other places.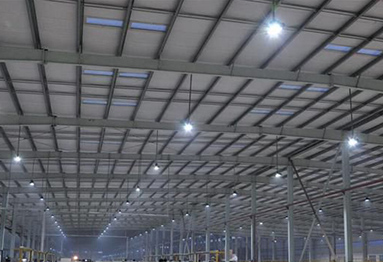 Performance characteristics
Excellent explosion-proof performance, safe for use in various flammable and explosive places
Adopting imported chips and optimized LED packaging structure, achieving advantages such as low light attenuation, high light efficiency, energy conservation and environmental protection;
The key components of the power supply adopt world brands to ensure the service life of the lighting fixtures;
Using crystal lenses for light distribution to meet the lighting needs of different occasions;
Adopting a transparent structural design and optimizing the heat dissipation structure can ensure the lifespan of the lamp;
The lamp adopts an angle locking device, which can ensure that the working angle remains unchanged for a long time in a vibration environment;
The lamp body is made of lightweight alloy material, with special sealing and surface coating treatment to ensure that the lamp will never corrode or rust in harsh environments such as humidity and high temperature;
There are various installation methods such as seat type and boom type.
Product Features
The decoration effect is excellent, with a variety of colors to choose from, simple installation, convenient disassembly, and a wide range of applications.
The service life can reach over 50000 hours, which is more than 10 times longer than traditional light sources.
Green, environmentally friendly, and pollution-free, free from lead, mercury, and other polluting elements, without any pollution to the environment.
Good color rendering and more realistic presentation of actual colors.
Using built-in or CE/UL external power supply, it is safe and reliable, and can operate at -35 ° C to+45 ° C for 3 years.
Good heat dissipation.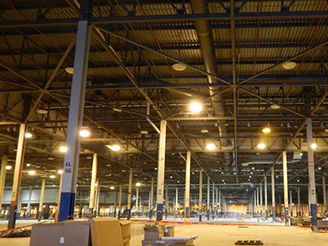 Shenzhen Yenhua Optoelectronics Co.,Ltd. Main production ufo led high bay light, led panel light, street light, tunnel light, flood light, china manufacturer
Company website: https://www.yenhualighting.com/